Camp South Africa is a paradise for a sports enthusiast, presenting the opportunity to coach sports such as football, rugby and hockey in a beautiful country.
As the African sunset splashes, the sky with several shades of orange, South African citizens refuse to be deterred by the shrivelling sunlight, as they continue to satisfy their avid appetite for the sport.
A country entwined in a continuous web of sport, residents have mainly formed an affinity with rugby, cricket and football; the country continues to churn out a repertoire of sporting talent, with Brian Lara widely regarded as the King of Cricket and John Smit crowned the Relic of Rugby.
Coaches on the Camp South Africa programme can prepare themselves for an array of passionate sports fans during their stay, with each possessing an individual sporting preference.
However, in a world where football is universally adored, South Africa's influence within the Premier League has caught the imagination of many; thousands of youngsters take to the sun-stained streets and hone their footballing skills on pitiless pitches, baked solid in the flaming heat, temporarily assuming the identity of their idols, in the hope that one day they too can replicate the successes of their footballing heroes.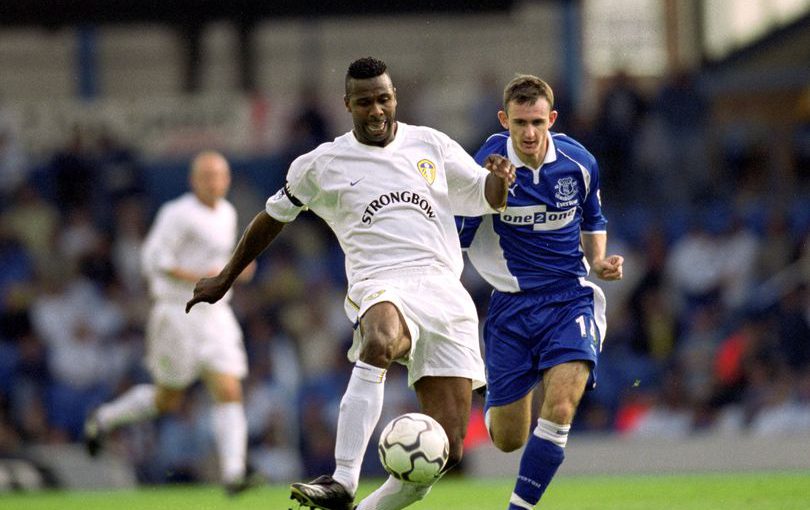 The initial trailblazer of South African football arrived in the English league in 1994, with flamboyant defender Lucas Radebe casting his anchor at Leeds United following a spell with South African side Kaizer Chiefs.
Arriving for £250,000 in relatively low-key fashion, Radebe established himself as a key figure at the club, a resolute defender who consolidated his reputation as one of the league's finest during his period plying his trade in the Premier League; Radebe's arrival would prove to be a watershed moment for African footballers, with an influx of talent following his trial in the coming seasons.
Following a botched transfer to Tottenham Hotspur due to work-permit complications, Quinton Fortune completed a dream move to Manchester United in 1999, subsequently cementing his place as the new symbol of South African football. During his time at Old Trafford, he won the Premier League, FA Community Shield and the Intercontinental Cup before departing for Bolton Wanderers in 2006 – the same summer, fellow South African Benni McCarthy swapped Porto for Blackburn Rovers, hot on the heels of his Champions League triumph under the stewardship of Jose Mourinho, with his brace in the second-round en-route to the final against Monaco instrumental in knocking out European giants Manchester United.
McCarthy's stay at Ewood Park was fruitful – he ended his maiden season in England as the league's second-highest scorer with eighteen domestic goals and an impressive total of twenty-four in all competitions. McCarthy moved to West Ham United in 2010 where he struggled, namely due to a series of fitness problems. Overall, however, he established himself as yet another success story to emerge from South Africa, along with silky Steven Pienaar of Everton and robust Aaron Mokoena, South Africa's most-capped international who enjoyed a stint in England with Blackburn Rovers and Portsmouth.
The pinnacle of the continent's affiliation with the beautiful game undoubtedly arrived in 2010, with the country bestowed with the honour of hosting the World Cup. Though the hosts would eventually succumb to elimination in the Group Stage after being drawn in a tough group comprising a Luis Suarez inspired Uruguay, skilful side Mexico and a widely backed France team, the Bafana Bafana caught the imagination with their brand of cavalier football.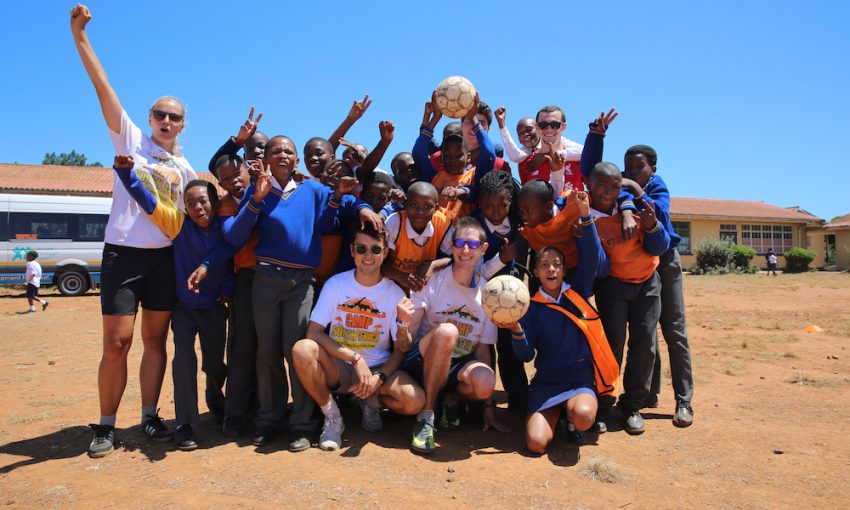 Whether youngsters aspire to mimic the success of their footballing predecessors or pursue success in an alternative sport, prospective participants on the Camp South Africa programme can look forward to coaching enthusiastic kids harbouring dreams of writing their own chapter in the ever-growing back catalogue of African sporting history.